Lael- Associate Instructor

Lael comes from a home where beautiful music is appreciated. She studied classical piano with Mrs. Rheta Blackham. Lael went on to involve each of her children in music. All four children have come to love playing the piano, organ, trumpet, banjo, ukelele, guitar, and drums. After some time off, she was inspired to expand her piano skills taking lessons from Brian Hammons.When she excelled to the point where she was asked to teach, she wholeheartedly accepted. She loves the reward of seeing her students realize their accomplishments and how it inspires them to love the piano as she does. As a mother, she understands the challenge getting children to practice. She is patient and motivating, helping each of her students to be successful.

Lori- Associate Instructor

Piano has been a passion for Lori as long as she can remember. She began her own lessons at the age of 5 and continued through college. She has been teaching private lessons for 16 years. She has also enjoyed accompanying elementary choirs, instrumentalists, soloists, and church choirs in a variety of different settings.

 It is her goal as a piano teacher to help develop a love of music that will last a lifetime. Lori believes that piano is an excellent foundation for any musical future….whether that continues through advanced piano skills, singing, or learning multiple instruments. She is passionate about teaching and loves to see her students progress to the point at which they are truly enjoying many different genres of music.  

Kathie- Associate Instructor

Kathie has played piano for over 30 years. She began her musical career as a Violin Performance major and Concert Mistress for the Brigham Young University Philharmonic Orchestra. She began piano lessons as an adult, which has provided her with a unique teaching approach.With more than 20 years of piano and violin teaching experience, Kathie has developed a customized instructional technique that encompasses a wide range of skill levels within her client base. Her extensive experience makes her especially qualified for advanced piano students.

Kathie currently enjoys teaching both violin and piano to her husband and four children, as well as accompanying her church choir.

David- Associate Instructor

David has spent much of his life working as a professional keyboard player around the state of California. Originally his skills were self-taught, until he retained Brian as his piano instructor. David has an immense amount of experience in the performance arena, which he now brings to his profession as a piano instructor.  He strongly believes that performance is what drives students to continue to play throughout the years, and motivates them to improve their ability.

David is enjoying retirement with his wife and his love of piano has kept him busy playing for his church for more than a decade, in addition to teaching.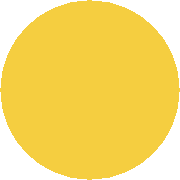 Interested in becoming an Associate Teacher?

Call now!